Rialto, traditional Italian finishes
Natural seasoned slaked lime decorative finishes, high performance professional wall coatings and traditional Italian decorative paints.
Rialto produces and distributes worldwide natural wall paints, decorative finishes, professional high-performance wall coatings and wall protection products Made in Italy.
Rialto is a brand of Covema Vernici S.p.a. Thanks to constant research on technologies and materials, Rialto has a wide choice of specialty products, ideal for architectural projects, suitable for interiors, exteriors, contemporary eco-sustainable projects for the restoration of historical heritage buildings.
The range of products characterised by the high quality and the unmistakable Made in Italy style has been successful in many different markets: European countries as Spain, Portugal, Switzerland, The United Kingdom, Belgium, The Netherlands and other European nations and also China, Hong Kong, Cambodia, Vietnam, Japan, U.A.E, and The United States.
The timeless elegance of Italian design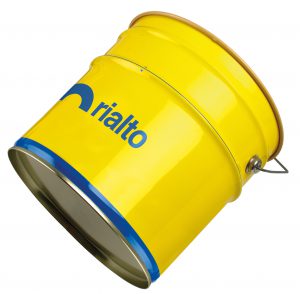 Rialto manufactures and distributes a wide range of exclusive and sophisticated decorative finishes both for interior and exterior walls:  decorative Italian paints, Italian plasters, Venetian plasters, wall stuccos, metallic stuccos as the stucco oro, stucco argento, lime finishes as the marmorino, travertino effect, a wide range of natural seasoned slaked lime products and a specialised range of high performance coatings.
Rialto lime products are eco-friendly natural wall paints and plasters based on a magnesiac slacked lime seasoned for at least 24 months. This process allows us to offer unique natural sustainable wall finishes and solutions of great aesthetic value. Rialto lime products are used in the construction of new innovative green buildings that comply with the requirements of bio-architecture and on the restoration of historic buildings as they follow traditional procedures and recipes using the best Italian natural raw materials.
Rialto can provide worldwide technical solutions and the support to architects and organizations involved in the activity of preservation and protection of the architectural heritage and our technical and commercial team is organised to arrange international training courses and workshops.